Creating Change 2023: Collective Liberation for the New Jersey Arts Community
"Liberation: The creation of relationships, societies, communities, organizations and collective spaces characterized by equity, fairness, services, benefits and rewards that support the full participation of each human and the promotion of their full humanness." 
– Definition from the Vanderbilt University Medical Center Office of Diversity and Inclusion
This summit will immerse you in a day-long experience with engaging and informational sessions. You will connect with arts and cultural leaders, artists, educators, and volunteers from across New Jersey.  
Here's what you can expect when you arrive at the Count Basie Center for the Arts on Wednesday, May 10th. 
9:00 AM – 9:30 AM Coffee and check-in 
9:30 AM – 11:00 AM Welcome, land acknowledgment, and keynote conversation 
11:00 AM – 11:30 AM Networking + coffee break 
11:30 AM – 1:00 PM Breakout sessions + racial healing circles 
1:00 PM – 2:00 PM Lunch (provided)
2:00 PM – 3:30 PM Breakout sessions + racial healing circles 
3:45 PM – 5:00 PM Plenary panel discussion, reflection, and closing  
5:30 PM – 7:00 PM  New Jersey Arts and Culture Administrators of Color Networking Event 
While wearing a mask is certainly welcomed at this event, it is not mandatory. However, we kindly request that you prioritize the well-being of your fellow community members by refraining from attending if you are feeling unwell.
Registration is now closed.
Thank you!
Ticket Prices:
Single Ticket: $75
Student Ticket: $25
5 Ticket Package: $225 ($45/ticket)
Keynote Conversation
Our morning keynote will feature a conversation between two major thought leaders in areas of equity and access for both staff and audiences.

Donna Walker-Kuhne
Author of Champions for the Arts: Lessons and Successful Strategies for Engaging Diverse Audiences

Dr. Tobie S. Stein
Author of Racial and Ethnic Diversity in the Performing Arts Workforce
Plenary Discussion
Our final plenary session will include a discussion about "Finding your north star."

Moderator
Deonté Griffin-Quick
Alliance for Artist Communities
Featuring arts leaders from our state:

Linda Harrison
Newark Museum of Art

Chase Jackson
Ocean City Arts Center

Gina Pisasale
McCarter Theatre Center

Alysia Souder
Institute of Music for Children
Morning Breakout Sessions (11:30 AM – 1:00 PM)
Caregiver Support as Anti-Oppression Work – Rachel Junqeira Spencer Hewitt, Tamanya Garza, Garlia Cornelia Jones
Racial Healing Circle #1: Curating and Centering Humanity – Sharon Stroye, Sheldon Steele
Moral Leadership for Arts Trustees (for trustees only)  – John McEwen, Sharnita Johnson, Donna Walker-Kuhne
Lifecycle of DEI movements: where are we in the cycle and how we avoid the "drop off" – Chase Jackson
Shifting Oppressive Language in Fundraising – Alysia Souder
Integrating Embodiment and Wellbeing in the Work of Social Justice – Bharati Carla Haynes, Aly Maier Lokuta
Afternoon Breakout Sessions (2:00 PM – 3:30 PM)
Accountability Check-in – Dr. Paula Alekson, Dr. Kareem Willis
Racial Healing Circle #2: Curating and Centering Humanity – Sharon Stroye, Sheldon Steele
How we got started and how we built resilience: Initiating and Learning from DEI Work at your Arts Organization – Julie Hain, Marshall Jones III, Stephanie Lyles, Michele Russo, Beth Silver
Present and Future Leadership: How emerging leaders can lead from where they are and build a path to positional power – Rachel Aponte, Sheldon Steele
Recognizing, Navigating,  and Interrupting Microaggressions – Ymani Hawkins
Pay Equity in the Arts – Jessica Lit, Adam Perle
Speaker Bios
*Additional speakers and bios will be added as we get closer to the event!*
Paula Alekson
Paula T. Alekson, Artistic Engagement Manager (She/Her) is a theatre historian, playwright, and educator. As McCarter Theatre Center's Artistic Engagement Manager, she oversees artist-audience engagement and community partnership projects and programming, including artist discussions, scholarly panels, pre-show talks, community play readings, and other events and programs that offer opportunities for learners and arts lovers of all ages to deepen and enhance their performing arts experiences. She is also deeply committed and actively engaged in EDIA work at McCarter as a member of the Accessibility, Indigenous and Lenape Inclusion, and Placemaking Working Groups. Prior to McCarter, Paula taught theatre studies at her alma mater, Mount Holyoke College. She holds an MFA in Playwriting from Brandeis University and PhD in Drama from Tufts University.
Rachel Aponte
Rachel Aponte holds a Masters in Museum Professions from Seton Hall University where her research focused on the importance of Latinos as an audience to contemporary American institutions. Rachel's career has been in non-profit arts administration; she is currently the Education Programs Manager for The Center for Contemporary Art in Bedminster, NJ. In addition, Rachel serves as a co-leader on ArtPride's DEAI Advisory board, as a Board consultant for Create It Labs in Washington, NJ and is a Zumba instructor and an active member of the New Jersey Fountain Pen Nerds group.
Tamanya Garza
Tamanya M. M. Garza is a Mexican-American parent-artist, marketing professional and Diversity, Equity, Inclusion and Access consultant based in Philadelphia. As a director, producer and educator Tamanya has had the pleasure of working with: Power Street Theatre, Simpatico Theatre, Wilma Theater, Philadelphia Theatre Company, InterAct Theatre Company, Ursinus College, Philadelphia Women's Theatre Festival, Directors Gathering, University of the Arts, Theatre Exile, Delaware Shakespeare Philadelphia Asian Performing Artists, Latinx Theatre Commons and many others. Tamanya is committed to the belief that representation at every level and a deep understanding of anti-racist and anti-bias practices paired with concrete steps toward change are the only ways to create theatre that exists to tell all of our stories without damaging the storytellers. In 2020, she earned a Diversity & Inclusion certificate from Cornell University to support the equity, diversity and inclusion consulting work she has done for the theaters and non-profits for the past two decades. Currently Tamanya serves as the Parent Artist Advocacy League (PAAL) national Director of Community and Justice Initiatives and the Chief Representative for Philadelphia. Her work with PAAL to create an equitable and inclusive space for parents and caregivers has been featured alongside other changemakers in HowlRound and American Theatre magazine and the Art Meet Offspring podcast. Tamanya has been invited to speak about the organization's best practices by: Theatre Communications Group (TCG), United States Institute for Theatre Technology, Inc. (USITT), League of Professional Theatre Women, New Jersey Theatre Alliance, Reel Families for Change, Asian Arts Initiative and more.
Deonté Griffin-Quick
Deonté Griffin-Quick is a nationally recognized, award-winning actor, arts administrator and consultant with a proven track record of envisioning and implementing change at the local and regional level. In his full-time capacity, Deonté serves as the inaugural Managing Director of External Affairs, the international service organization for artist residency programs and artist-centered organizations. He is a recipient of the inaugural Individual Diversity, Equity and Inclusion Award from the National Assembly of State Arts Agencies and the Outstanding Achievement in the Arts Award from the Union County Urban League of Young Professionals. Deonté holds a BA in Theatre with a Communications minor from Kean University and a Masters in Arts Administration at Drexel University. Learn more at www.deontegq.org.
Julie Hain
Julie Hain brings over 20 years of experience in the arts, history, and culture sector and is the current Executive Director of the South Jersey Cultural Alliance (SJCA). Recognized for her innovative and collaborative leadership style, Hain has worked to foster a more inclusive cultural community in South Jersey. Before joining SJCA, she held notable leadership positions at the Tuckerton Seaport & Baymen's Museum and the International Sculpture Center. Hain's programs, such as the South Jersey Cultural Asset Map and Arts & Culture Connectors program, prioritize community building, resource sharing, peer learning, and fostering a strong network of cultural professionals. Her focus on increasing inclusivity and accessibility for individuals of all backgrounds and abilities is transforming the South Jersey cultural community, making her a respected changemaker in the field.
Linda Harrison
Linda C. Harrison Director and CEO The Newark Museum of Art 2019 – Present Established in 1909, The Newark Museum of Art is New Jersey's largest fine arts museum. It is made up of a 90-gallery main building, planetarium, two historic houses, an education center and sculpture garden. It is situated on a 4.5 acre campus in downtown Newark. The Newark Museum of Art holds collections of American art, decorative art, contemporary art, and arts of Asia, Africa, and the Americas. Its extensive collections of American art include works by Romare Bearden, Bisa Butler, Mary Cassatt, Edward Hopper, Georgia O'Keeffe, Faith Ringgold, John Singer Sargent, Mickalene Thomas, Andy Warhol, and Carrie Mae Weems. In 2019 the Museum's Lore Ross Jewelry Gallery collection was cited by the New York Times alongside jewelry collections of the Victoria and Albert, the Louvre and the Kremlin museum as significant. As Linda and her curatorial team plan new rotations in the 18th and 19th century galleries for 2022 and 2023 they will be collaboratively curated, bringing key modern and contemporary works into an historical context, encouraging visitors to explore critical issues of race and power throughout centuries of American art and cultural history, and beyond national borders. Linda is committed to galleries that excite people and encourage the broadest and multiple audiences. She aspires to communicate a sense of identification and belonging for all by highlighting previously underrepresented artists and other stories. She wants people to come back because they see themselves – their heritage, cultural traditions, points of view – as part of American art at the Newark Museum of Art, not separate from but part of the expanding canon of American art. Linda is now leveraging the museum's 4.5 acre campus by developing Museum Parc, an $85M real estate development project. Slated for completion in 2023, the project is 250 rental residences, a contemporary art gallery, café, museum store, and revamped education center. Museum Parc will generate short and long-term revenue for the museum while contributing to the vibrant transformation of downtown Newark. Linda plays a strategic and unifying role for the museum, its anchor institution allies, and the city of Newark.
Ymani Hawkins
"Mental wellness is the linchpin of IDEAS work. Without it, there can be no individual growth, organizational change, or true systemic evolution." Ymani Hawkins (she/her) is a trained diversity and mental wellness coach who marries mental health techniques, psychological principles, and evidenced-based modalities with DEI (diversity, equity, and inclusion) best practices. As founder of DEEP-ish, Hawkins addresses racial trauma, racial battle fatigue, grief leadership, and psychological unsafety via self-care awareness, emotional intelligence strategies, and mindfulness techniques. Hawkins delivers talks, training, workshops, and coaching to business, arts, and media sectors as well as religious institutions, nonprofits, educational systems, and environmental agencies. Prior to that, she worked as a psychotherapist specializing in cognitive behavioral therapy. In that role, she served patients of all ages with anxiety disorders, depression, and other cognitive and behavioral diagnoses. She also delivered outpatient treatment services to adults experiencing severe mental illness such as dissociative disorders, psychosis, schizoaffective disorders, and schizophrenia.​Hawkins holds a Master of Social Work (MSW) from the Silver School of Social Work at New York University (NYU); a Bachelor of Arts (BA) in Interpersonal Communication Studies from Kean University; has performed ethnographic research in Siargao, Philippines, and studied Communications in Athens, Greece. She possesses certifications in cultural awareness, suicide prevention, crisis response, applied suicide intervention, mental health first aid, and PsychoHairapy.
Rachel Junqeira Spencer Hewitt
Rachel Junqeira Spencer Hewitt is an equity actor with an MFA in Acting from the Yale School of Drama. During her time at the Yale School of Drama, she received the Pierre-André Salim Award: The Pierre-André Salim Prize is awarded to third-year students at the Yale School of Drama whose artistry, professionalism, collaborative energy, and commitment to the community have inspired their colleagues, and who show distinct promise of raising the standard of practice in the field. She is a Baker Duncan Scholar and received her BA in Drama from Trinity University in San Antonio. In 2021, she was named one of five women to watch in theatre by Shondaland for her work with PAAL. Rachel's professional acting repertoire includes Broadway (King Charles III), Off-Broadway (The Seagull directed by Max Stafford Clark, the New York premiere of A Civil War Christmas by Paula Vogel and directed by Tina Landau, and Peter and the Starcatcher at New York Theatre Workshop), extensive regional work (Shakespeare Theatre Company, Hartford Stage, Yale Repertory Theatre, Bay Street Theatre with director Michael Wilson, and more), international theatre, feature films, and more. Rachel is also the founder of Parent Artist Advocacy League for the Performing Arts (PAAL), a national organization that serves as a resource hub, community, and solutions generator for parents in the arts and the institutions who support them. Rachel's work with PAAL has been mentioned in numerous publications, including The New York Times, Shondaland.com, American Theatre Magazine, Backstage, Hartford Courant, HowlRound Theatre Commons, WAMU for NPR News in Washington D.C, and published books From Aphra Behn to Fun Home: A Cultural History of Feminist Theatre and a new Routledge book launch, (M)Otherhood Perspectives: Staging Motherhood.
Chase Jackson
Chase Jackson is an arts administer and a community arts activist. She believes that even though the arts can be created for aesthetic and intellectual purposes and judged for beauty and meaningfulness, she also feels the arts can be used as an educational, motivational and economic development tool as well as a tool for cross cultural communication and interactions. Currently, Chase is the executive director of Ocean City Arts Center, Ocean City, NJ. She holds a BS in accounting from Elizabeth City State University and a certificate in arts administration from UNC Kenan–Flagler Business School, Chapel Hill. She has 40+ years in non-profit management. Chase is an accomplished storyteller, producer, director, actor and blues belter. On a more artistic note, Chase is the co-founder of the Natchel' Blues Network, a blues society based in Norfolk, VA and managed national recording artists, Saffire, the Uppity Blues Women. Currently she performs as a standardize patient with Memorial Sloan Kettering's ComSkill and Meaning Centered Psychotherapy departments. Chase is an experienced sailor and a tall ship lover/advocate. She serves on the board of Tall Ships America, a national organization working with tall ship operators, host ports, crew, and corporate sponsors to focus on youth education, leadership development and preservation of the maritime heritage of North America. During her time in Cape May County, she has produced numerous plays, story and poetry slams through her production company, ChaseArts, as well as been active with several local non profits as a consultant and volunteer.
Sharnita Johnson
Sharnita C. Johnson is the Victoria Foundation's first-ever Vice President of Strategy, Impact and Communication. In this role, Sharnita provides oversight and management of all programmatic activities, ensuring alignment with the Foundation goals and values. She leads the development and implementation of Victoria's grantmaking, success measures, communications, and leadership activities as the Foundation transitions to community-centered work focused on equity and justice. Most recently, Sharnita served as the Arts Program Director at the Geraldine R. Dodge Foundation, where she led a statewide grantmaking portfolio focused on arts, equity, and creative placemaking. Sharnita played an integral role in the Foundation's transformation in its mission to address root causes and repair of structural racism and inequity. Amongst many of her distinguished accomplishments, Sharnita co-chairs the New Jersey Arts and Cultural Recovery Fund, a first of its kind $5 million fund to support artists and arts organizations impacted by the COVID-19 pandemic. She is also co-chair of ABFE's $25 million fundraising campaign to strengthen and rebuild Black-led infrastructure for social change. ABFE is a national philanthropic serving organization that advocates for responsive and transformative investments in Black communities. Sharnita is active in the nonprofit sector and is the incoming chair of the board of directors of Grantmakers in the Arts, a national association of public and private arts and culture funders that advances philanthropic and governmental resources to support the growth of the arts and culture. She is on the board of ArtYard and joining the Children's Theatre Foundation of America in 2022. She was an ABFE Connecting Leaders Fellow, Marygrove College Distinguished Alumni, and Council on Foundations Career Pathways Fellow.
Garlia Cornelia Jones
Garlia is a writer, producer, photographer and mother. 2008: Founded Blackboard Plays, a monthly series devoted to Black Playwrights. One of the founding producers of Harlem9, OBIE Award -"48Hours in…™Harlem". Essays and articles -"The New York Times", "The Washington Post", "Salon.com" and "American Theatre". The Fire This Time Festival. She worked on an MA in African American and African Diaspora studies at Indiana University before coming to New York for her MFA in Playwrighting – The New School for Drama. Member- Dramatists Guild of America. Former Line Producer at The Public Theater; Current 1st Dir, Innovation and New Media. Executive Director, Producing – PAAL; Executive Producer Black Motherhood and Parenting New Play Festival; Senior Creative Producer – Obsidian Theatre Festival; www.patreon.com/garliacornelia / Social Media: @garliacornelia
Marshall Jones, III
After being on the faculty in the Theater department as the Head of the BA Theater program at his alma mater since 2002, Professor Jones is thrilled at his recent appointment of Associate Dean for Equity at the Mason Gross School of the Arts. Dean Jones is eager to work with MGSA faculty, students and staff, along with our partners throughout the university to ensure that Inclusive Excellence is instilled as an embedded core value that permeates the school. For 13 years (2007-2019), he was the Producing Artistic Director for the Tony® Award-winning Crossroads Theatre Company where he directed several shows including the New Brunswick Performing Arts Center's inaugural production – "Paul Robeson." In 2018, he was also the replacement director for "Little Rock" a play with music which was NY Times 'Critic Pick.' Marshall appreciates this stage of his career as he happily pursues his first love – directing plays and musicals. Marshall proudly serves as the president of the NJ Theatre Alliance and is a 2020 Inductee in the Rutgers African-American Hall of Fame.
Jessica Lit
Born and raised in Charlotte, NC, Jessica is a New York based attorney with a passion for empowering artists of diverse backgrounds and disciplines to take control of their careers by educating them about their legal rights. As the Director of Business Affairs for the Dramatists Guild, she gets to pursue that passion everyday by educating, advocating for and creating business resources for theatre writers at every stage of their career. She also recently channeled this passion into launching her own solo-practice, The Lit Esquire PLLC, which provides affordable legal services to artists and creative entrepreneurs. This passion stems from Jessica's deep-rooted background in the arts. Jessica earned her B.A. in theatre performance from Fordham University in 2011 and went on to start a theatre company with fellow classmates that focused on producing works exclusively written by women. Jessica later earned her J.D. from Benjamin N. Cardozo School of Law in 2019 with a concentration in intellectual property. Jessica was admitted to the New York state bar in 2020 and currently resides in Woodstock, New York.
Aly Maier Lokuta
Aly Maier Lokuta, MA (she/her) is the Senior Director, Arts & Well-Being at the New Jersey Performing Arts Center (NJPAC). A multidisciplinary artist, Aly comes to NJPAC with years of experience in the integration of arts, health, and community development. Since entering the field of arts in health, Aly has built networks and relationships nationwide through organizations and initiatives such as the Creating Healthy Communities Arts in Public Health Initiative and the National Organization for Arts in Health. She was the inaugural Assistant Director of Arts in Medicine and Arts Program Manager for NYC Health + Hospitals, the largest public health system in the US, and on the Advisory Task Force for the first Social Prescribing pilot in the US: CultureRx out of Massachusetts. She also teaches Advanced Professional Seminar in the graduate program at the UF Center for Arts in Medicine. As Senior Director of Arts & Well-being at NJPAC, Aly leads innovative research, evaluation, and programming at the intersection of arts and health, serving communities in Newark and New Jersey. Together with leaders from the Horizon Foundation of New Jersey and Horizon Blue Cross Blue Shield's Neighbors in Health program, NJPAC is initiating the first Arts-on-Prescription pilot in New Jersey.
Stephanie Lyles
Stephanie Lyles serves as the Deputy Director of People, Culture, and Operations leading Newark Museum of Art's  People and Culture strategies including Diversity, Equity, Access, and Inclusion initiatives. Stephanie also oversees the Museum's Operations including Facilities, Security, and Technology Services and she plays a critical role in supporting and engaging our greatest asset–our wonderful and hard-working employees. Stephanie is an accomplished senior executive with expertise in Talent Management, Employee Relations, Culture Transformation, Board Relations and Operations and is dedicated to developing and executing people strategies to strengthen organizational culture and increase impact. She has extensive experience in both the non-profit and for-profit worlds, most recently serving as chief administrative officer and interim general manager at Alcoholic Anonymous World Services, Inc. in New York City and previously, as a senior HR leader at Cox's global automotive business.
John McEwen
John McEwen has served as the Executive Director of New Jersey Theatre Alliance since 2001. Prior to the Alliance, John served as Vice President for Development of the New Jersey Network Foundation where he was responsible for providing the leadership for an annual fund goal of more than $7 million in support of NJN Public Television and Radio's programs and services. Prior to joining NJN, John served as the Director of Development for Paper Mill Playhouse where he oversaw all fundraising activities, long-range planning, and board development.  John provided the leadership for Paper Mill's successful $10 million capital campaign. In 1992, McEwen developed the Cultural Access Network Project, a project of the New Jersey State Council on the Arts and New Jersey Theatre Alliance, for which he received the inaugural Leadership Award in Access from The John F. Kennedy Center for the Performing Arts and Christopher & Dana Reeve Foundation. John serves as a trustee of ArtPride NJ and Fund for the New Jersey Blind. John has served as an adjunct professor in arts management at Seton Hall University, Drew University, and New York University. John has consulted numerous organizations on board development, long-range planning, fundraising, and cultural access. He received a BA from Montclair State University and an MA from New York University. John is a graduate of Lead New Jersey and was selected as one of 50 nonprofit arts leaders to participate in the Executive Program for Nonprofit Arts Leaders at Stanford University, a partnership of Stanford and National Arts Strategies.
Adam Perle
As President & CEO, Adam Perle manages all ArtPride operations. He leads the senior management team and is responsible for resource development, as well as fiduciary oversight. Prior to joining ArtPride, Adam was the Vice President of the Princeton Regional Chamber of Commerce, where he led membership and tourism marketing efforts. During his time at the Chamber, Adam was a key part of the leadership team that doubled the size of the organization, and was instrumental in the expansion of the Princeton Regional Convention & Visitors Bureau. Before his work in the nonprofit sector, Adam worked on several political campaigns at the local, state, and federal levels. Adam is a lover of Mark Rothko, 20th century American theatre, landscape photography, the blues, and New Orleans jazz. When he is not enjoying a New Jersey craft beer, or rooting for his beloved New York Giants, you can find Adam encouraging his two budding performers, Alexis and Marley. A lifelong New Jersey resident, Adam resides in Bridgewater with his wife, Mandi. The couple started dating at summer camp while they were opposing color war generals.
Gina Pisasale
Gina Pisasale (she/her) is a dramaturg, educator, and mother of 2 young children. She recently became the Director of Equity and Organizational Culture, a newly created position, at McCarter Theater Center. Previously, she was the Resident Dramaturg at People's Light, which involved facilitating the company's EDI work and practices of inclusive making. As a freelance dramaturg, she has worked with companies such as the Oregon Shakespeare Festival, GoKash Productions, PlayPenn, Arden Theatre Company, Harrisburg Shakespeare Festival, and A&E Biographies. She is an occasional Senior Lecturer at University of the Arts and her areas of research include Asian American theater and performance, Korean diasporic performance, American dramaturgy, and representations of race within the American Theatre. She has presented her research and organized panels at numerous conferences including IFTR in Seoul, South Korea, ASTR, AAA, PTRS, and CAATA and has given lectures at Villanova University, the University of Maryland, and Temple University. Gina also has professional credits as a stage manager, charge scenic artist, set designer, actor, carpenter, electrician, and house manager. She has been engaged in formal EDI work within American theater institutions since 2006, and is an alum of TCG's EDI Institute and artEquity's National Facilitator Training program. As an EDI Facilitator, she has run trainings and workshops at People's Light, OSF, West Chester University, and Drexel University. She received a BA from the University of Richmond, an MA from Villanova University, and is ABD PhD at the University of Maryland.
Michele Russo
Michele Russo is YA's President & CEO, holding in this role since 2015. Under her leadership, the organization has embraced a comprehensive Diversity, Equity, Inclusion and Access plan, Arts United, touching every aspect of programming, operations, and field leadership. Michele co-chaired the YA National Teaching Artist Credential project and has served on YA National board committees. During the COVID pandemic, Michele served on Governor Murphy's Arts and Culture Recovery Working Group, and played an important role as a Committee Member of ArtPrideNJ during their equity strategy planning. Michele came to Young Audiences from The Geraldine R. Dodge Foundation, where she managed the Biennial Geraldine R. Dodge Poetry Festival and the Poetry in the Schools Program from 2011-2015. Prior to her time at the Dodge Foundation, she served as a Senior Education Associate at Young Audiences for 10 years, collaborating and managing long-term arts education initiatives in pre-school, elementary, and middle schools. Michele chaired the New Jersey Arts Education Collective from 2008-2011 and was a member of the LeadNJ class of 2014. She has published articles on early childhood education and the arts, has presented locally and nationally about non-profit equity strategy, and has traveled nationally as a trainer of arts education programs. She is a graduate of The College of New Jersey. Michele serves on the boards of The NJ Center for Non-Profits and Trenton Circus Squad
Beth Silver
Ms. Beth Silver serves as the VP, Chief People Officer for The New Jersey Performing Arts Center (NJPAC). She has worked in the human resources field for thirty years, working in multiple industries for public and private companies, varying in size from Fortune 500 to start-up. Ms. Silver is responsible for leading all people operations at the arts center, including recruitment, employee relations, compensation, benefits, training, organizational culture, employee development, recognition, internship programs, volunteer services and compliance. Ms. Silver also co-leads NJPAC's DEI initiatives with Ms. Donna Walker-Kuhne. Her approach to work is to lead with integrity and empathy, to achieve results by innovating, launching and implementing programs that meet strategic business objectives. Ms. Silver holds a BS from Cornell University and an MBA from Fordham University. She resides in Jersey with her husband and two sons. In her free time, she enjoys board service, travel, Pilates, being with friends and family and making anything chocolate.
Sheldon Steele
Sheldon M. Steele II is an internationally recognized performance artist, arts administrator, educator, and speaker. He currently serves as Director of Programming at Newark Symphony Hall and sits on the Diversity, Equity, and Inclusion Steering Committee for the New Jersey Theatre Alliance. He is a graduate of Rider University from which he holds a B.F.A. in Musical Theatre and a M.A. in Arts Management and Executive Leadership. Sheldon was last seen on stage in the 2019-2020 International Tour of Dreamgirls the Musical that toured China and Japan. Sheldon is a proud member of M.U.S.E. – Musicians United for Social Equity and the New Jersey Arts and Culture Administrators of Color Network – N.J.A.C.A.C. Sheldon is passionate about utilizing the arts as a vehicle of economic development and social change. Together, he believes we can eliminate systemically oppressive barriers of access to increase diversity, equity, and inclusion in our sector. Website: www.sheldonsteeleofficial.com LinkedIn: http://linkedin.com/in/sheldon-steele Instagram: @SheldonSteele
Tobie S. Stein
Tobie S. Stein, Ph.D. is a two-time Fulbright Specialist (Israel and Taiwan), a member of the Diversity Scholars Network at the National Center for Institutional Diversity, University of Michigan, and a member of the American Sociological Association. She is the author of five books, including Racial and Ethnic Diversity in the Performing Arts Workforce (Routledge 2020) and Leadership in the Performing Arts (Allworth Press (2016; Mandarin edition 2019). She is a Brooklyn Arts Council board member. She was named a 2020 Champion of the Arts by Donna Walker-Kuhne and is now a team member at Walker International Communications Group. Her podcasts and virtual appearances, focusing on racial justice in the nonprofit workforce and leadership training have appeared on the Art Movez podcast, New Books Network podcast, Brooklyn Savvy, the International Contemporary Ensemble's 2020 Ensemble Evolution virtual conference, Circus Talk, New Jersey Performing Arts Center (NJPAC)'s "White Fragility" virtual panel discussion, Phoenix Business RadioX program, "Black Arts Funding Matters." Her international work in performing arts and nonprofit management has been recognized in Taiwan, Israel, Mexico, and France. She holds a Ph.D. in Sociology, focusing on career and workforce development from The CUNY Graduate Center. In August 2023, she will become a visiting distinguished professor at National Sun Yat-sen University in Taiwan.
Sharon Stroye
Sharon Stroye currently serves as the Director of Public Engagement in the School of Public Affairs and Administration at Rutgers University – Newark, where she also serves as the Director of the Truth, Racial Healing, and Transformation Center at Rutgers. The TRHT Center @ Rutgers University – Newark is one of 71 campus centers located on college/university campuses across the country. The TRHT Campus Centers were established by the American Association of Colleges and Universities in 2017 to prepare the next generation of strategic leaders to dismantle institutional and structural racism through a shared humanity perspective. Sharon is a Strategic and Transformative Leader with the ability to create empowering and inclusive spaces and places for individuals. She is a trained Racial Healing Circle Practitioner and has facilitated over 150 racial healing circles and workshops engaging 1500+ participants since 2018 in multiple sectors to incorporate racial healing into their everyday practices. In the dual roles of Director, Sharon's expertise has produced community-engaged environments in diverse industries, sectors, and organizations. Sharon Stroye identifies herself as a daughter of the city of Newark, NJ where she lives, works, and plays. She has a 30-year career in higher education and has been a member of the Rutgers University – Newark community since 2001 with two Masters degrees in Business and Public Administration (MBA and MPA) and an undergraduate degree in accounting.
Donna Walker-Kuhne
Donna Walker-Kuhne is an award winning thought leader, writer and strategist for community engagement, audience development and social justice. She is President of Walker International Communications Group, a 30 year old boutique marketing and audience development consulting agency. She is currently Senior Advisor, Diversity, Equity, Inclusion at New Jersey Performing Arts Center. She was formerly Director of Marketing for both The Public Theater and Dance Theater of Harlem and Vice President of Marketing and Community Engagement for NJPAC. She provides consulting services to numerous arts organizations throughout the world and has generated over $22m in earned income. She is the recipient of over 50 awards including the 2022 Margot Adams Signature Award, 2021 SGI-USA Distinguished Pioneer Award and the 2019 League of Professional Theatre Women Rachel Crothers Leadership Award. Her first book, Invitation to the Party: Building Bridges to Arts, Culture and Community, was published in 2005 and her second book, Champions for the Arts: Lessons and Successful Strategies for Building Anti-Racist Arts Organizations will be published August 2023.
Oleana Whispering Dove
An enrolled Ramapo-Munsee Lunaape and Tsalagi-Algonquian Native American descendant, who has worked as a Museum Professional over 15 years and now curates Native American Programs, spotlighting Traditional and Contemporary Indigenous Artists Titled: *Beyond the Oak Tree Treaty. Moreover, Oleana is Smithsonian Museum trained in Lenape Indigenous history, and fulfills public speaking engagements on the topics of: Native New York, Carving Out a Legacy and Historic Native American Women Chiefs. Recently launched into the art of spoken word , she shares her inherited diary of published poems: Reflections of a Whispering Dove; Entangled in a Simmons Serenade, ,co-authored with Def Poetry Jam's Co-founder Danny Simmons. A permanently catalogued and archived pictorial diary at the Schomburg Center for Research and Poets House. Undeterred by social injustice during a global pandemic, Oleana accepted the opportunity as an Associate Producer of the Short Film titled: Silent Tribute; Produced by Rainy Film & Media, which memorializes George Floyd and the Murdered, Missing Indigenous Women and Girls on Native American Reservations.
Kareem Willis
Kareem Willis, Ph.D. (He/They) is a dynamic scholar, activist and proud member of the LGBTQ+ Community. Kareem earned their doctorate from the School of Public Affairs and Administration at Rutgers University- Newark where he learned how to harness his passion for social advocacy, justice and empowerment for the betterment of the lives of other persons. Through his research and practice, Kareem explores the underlying social equity and social justice issues and concerns (broadly defined) within Public Administration, Public Management, and Non-profit Management, Leadership and Philanthropy. As a nonprofit enthusiast, his focus is on researching methods that nonprofit organizations and others charged with fulfilling the public good can deploy to maximize their impact. The essence of his work serves to strengthen historically disempowered and disenfranchised individuals and communities by providing access to and creating spaces and resources that will help them realize their limitless potential.
Racial Healing Circles
The Creating Change Network is thrilled to partner with the Rutgers Newark Truth, Racial Healing, and Transformation Center to offer facilitated Racial Healing Circles as part of our breakout session offerings. Learn more about Racial Healing Circles in this video, featuring Creating Change Steering Committee Member, Sharon Stroye.
Testimonials from previous Creating Change gatherings:
"I was totally blown away by the caliber of presenters and the richness of their knowledge in each session! I am so full of gratitude for this incredible opportunity. Thank you, thank you, thank you for creating this life-changing/world-changing conference!"
"We met many organizations that were taking real and immediate action. It inspired us to do more."
"This is the most impactful conference I have ever attended. I am grateful to you and celebrate your courage, vision and expertise. You changed my mind, spirit, heart and imagination."
"Thank you for putting together this wonderfully informative (and emotional) collection of presentations and breakout sessions. It's been an eye-opening experience and I hope to be a better advocate and activist for change."
"Totally extraordinary! Brilliant, thoughtful, well -organized, timing worked well as there was time in each session to take in, process, breathe, ask questions, contribute, etc. Each person was valued, respected, and totally welcomed."
Count Basie Center for the Arts
99 Monmouth Street
Red Bank, NJ 07701
The Count Basie Center for the Arts is located in the heart of Red Bank, New Jersey — easily accessible via major roadways (Garden State Parkway, Routes 18, 35, 36, 520) and New Jersey Transit. Use Google Maps to chart directions to the theatre.
New Jersey Transit riders can take any train on the North Jersey Coastline track directly to Red Bank. The Red Bank stop, located just three blocks west of the Basie, is approximately an hour outside New York City. For more New Jersey Transit schedule information.
PARKING MAP (scroll down to see parking garage and lot options)
About the Creating Change Network
The Creating Change Network is a collaboration between New Jersey Theatre Alliance and ArtPride New Jersey, the state's two largest arts service organizations, with a mission to build a more equitable, just, accessible, and anti-racist arts community in New Jersey.
Guided by a steering committee of arts professionals and social justice leaders, the Creating Change Network offers ongoing opportunities for learning and collaboration to move the arts sector forward. The Creating Change Network is committed to the long-term endeavor of shifting culture, empowering leaders, sharing strategies, ensuring accountability, and sustaining hope so that individuals and organizations can progress in this work.
The Creating Change Network was launched in April 2021 with the virtual conference "Creating Change: Moving Towards Equity, Justice, and Anti-Racism in the New Jersey Arts Community," which was attended by over 550 arts leaders in the state. 2023 will mark the 3rd Annual Creating Change Conference
The activities of the Creating Change Network are supported by the Grunin Foundation.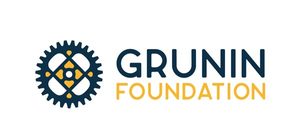 Steering Committee Chair: Donna Walker-Kuhne
Steering Committee:
Rachel Aponte, Center for Contemporary Arts
Dr. Antoinette Ellis-Williams, New Jersey City University 
Vince Hall, ArtPride New Jersey Foundation 
Chase Jackson, Ocean City Arts Center
Sharnita Johnson, Victoria Foundation
Marshall Jones, III, Rutgers University 
John McEwen, New Jersey Theatre Alliance
Erica Nagel, New Jersey Theatre Alliance 
Trinity Norwood, Arts Educator
Adam Perle, ArtPride New Jersey Foundation 
Alysia Souder, The Institute of Music for Children
Sheldon Steele, Newark Symphony Hall
Sharon Stroye, Rutgers University